A Case for the Great Indoors
Article courtesy of Stephanie Larsen Interiors
Over the last few years, we've been reminded more than ever of the importance of home. Providing a sanctuary where we can rest and recharge, our spaces center us - offering comfort, security, a sense of identity and a place to gather with loved ones and make memories.
Increasingly, homeowners are striving to find a more holistic approach to design, investing in elements that bring together functionality, beauty and pleasure in equal measure.
At this cross-section of comfort and luxury is a concept called biophilic design, which strives to deepen our connection to nature through the incorporation of natural and organic materials in our spaces. Biophilic design draws from the sense of inspiration and emotional satisfaction we get from spending time outdoors, and works to bring those sentiments into the home, carrying with them a sense of peace and the ultimate goal of improving our overall well-being.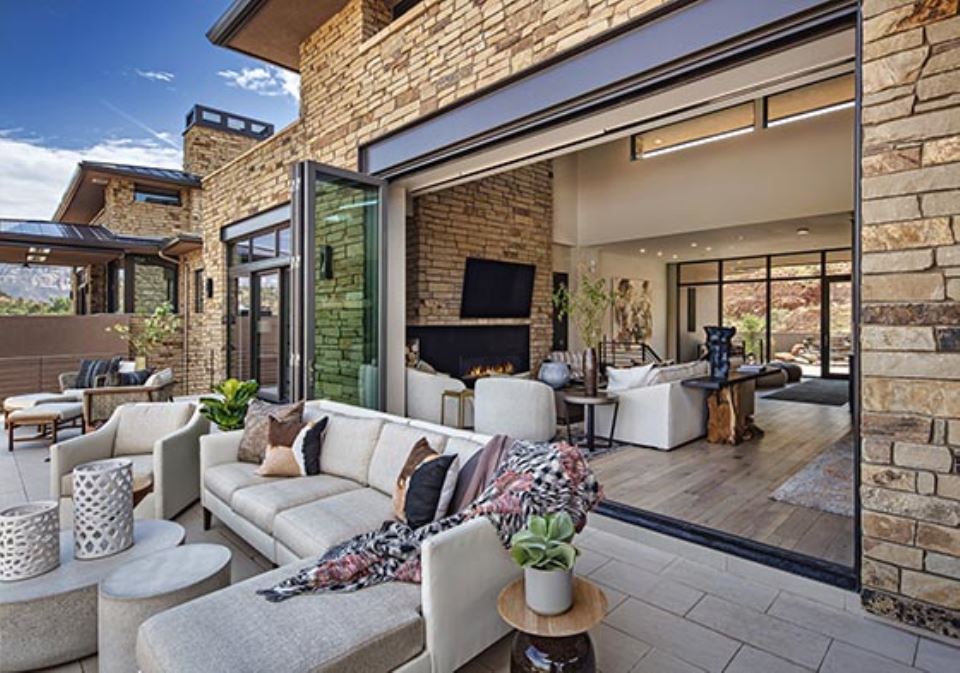 But how do you get started bringing the great outdoors - indoors? There are a few different approaches you can take, but at the heart of it, it's about creating a sensory experience.
As a simple starting point, consider opting for organic textures and materials. Stone, wood, leather and metals are all great options to ground your home in the natural world and when combined, can work together to create cohesion and add dimension from room to room.
In this regard, shape also plays an important role. It's uncommon to find perfectly straight lines in nature, so incorporating a sense of curvature to your design choices can soften a space, increasing comfort while providing a subtle nod to the shapes we find organically in the world around us.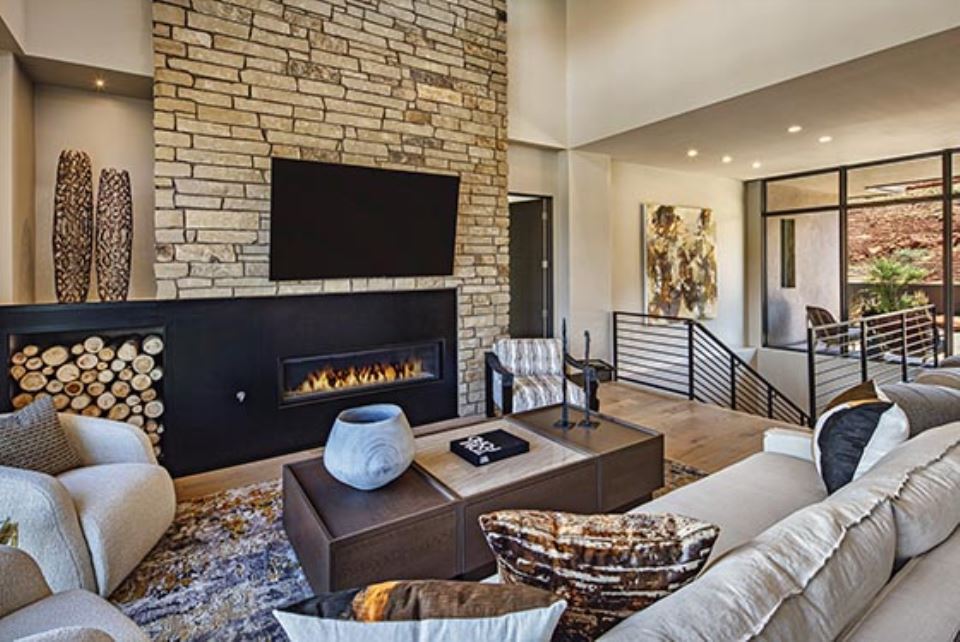 As well, it's important to consider the inclusion of natural light which studies have shown can improve our focus, help to encourage restful sleep, and reduce stress and anxiety. Focus on designing your space around prioritizing access to natural lighting, whether that's through large windows, the addition of a skylight, or strategically placed mirrors. It's a great way to access the benefits this type of lighting provides, and in a place like Sedona, you have the added bonus of some pretty spectacular red rock views.
Finally, allow for the movement of fresh air throughout your space. As mentioned before, biophilic design is all about creating a sensory experience and that extends far beyond simply the visual. Additions like automated windows that can open to a warm breeze or bi-fold doors that give an indoor/outdoor feel to a living area can all help to bring a sense of the outdoors into your interior spaces. This is particularly great if you live by running water, as the sound has been shown to carry a grounding effect that can further improve our overall mental well-being.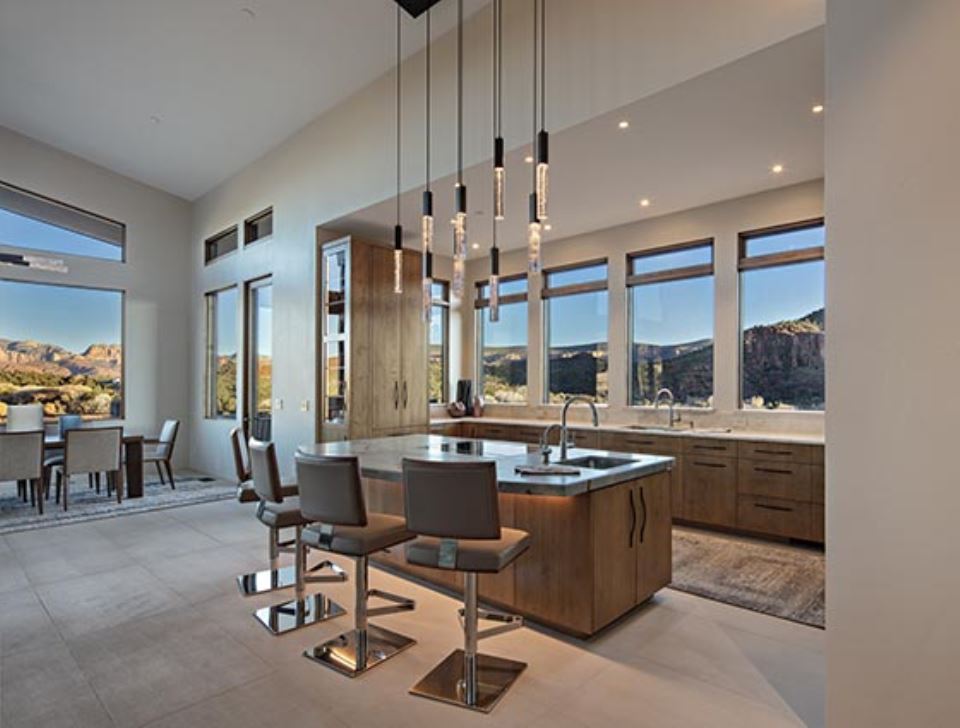 Our homes are a space to retreat and connect, to ourselves, to our loved ones, and to the world around us. Regardless of how you choose to approach it, prioritizing a connection to nature in your home is an increasingly popular way to bring together everyday comforts and the richness of a luxuriously designed space, and while the perfect interior may look different to everyone, these tips should get you on your way to creating a space rooted in biophilic design. And if you're in need of some additional inspiration? Just remember that the key to your dream home may just be waiting, right outside your door.
Photo credit : Steve Thompson of Thompson Photographic.